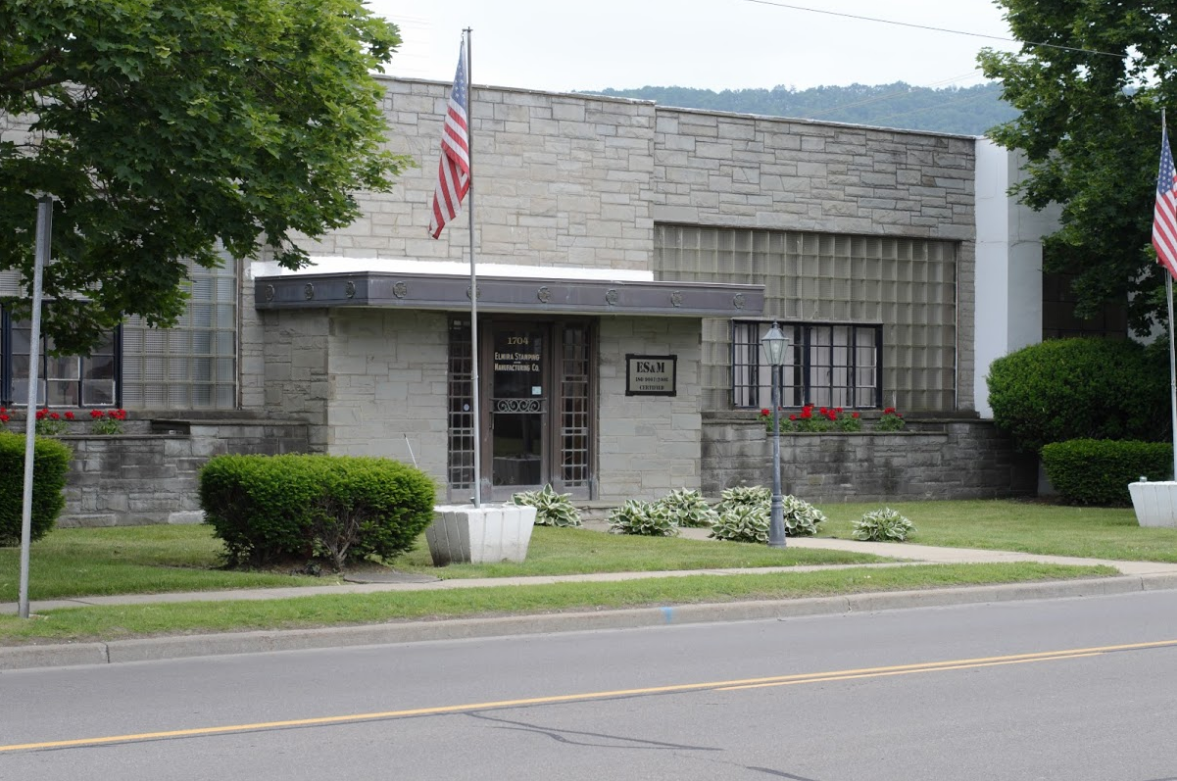 Elmira Stamping & manufacturing
Conveniently located in the Finger Lakes Region of Upstate New York, ES&M has been specializing in medium to high volume metal stamping since 1970. We also specialize in Deep Drawn and Progressive Die Metal Stamping in Elmira, NY.
Specializing in Deep Drawn & Progressive Die Stamping with capacities to 400 tons, let us put our knowledge and expertise to work for your production needs.
Our machine department is fully equipped with CNC lathes, CNC mills, multi-spindle drills, manual mills & lathes and a host of other supporting equipment.
We incorporate both MIG & TIG Welding processes into our production welding facility. We also specialize in Spot Welding at our facility.
Our Quality Assurance covers all activities from design, development, production, and documentation. "Do it right the first time!"
Please contact Elmira Stamping & Manufacturing for price and availability on your next project requiring welded components.
We specialize in
Deep Drawn Stamping
Progressive Die Stamping
Manual & Robotic Welding
In-House Tool & Die
CNC Tube Forming
CNC Punch Pressing
Wire EDM
Fabrication & Assembly
ISO 9001:2015
Do you want to work for us?
Take a look at our available positions and apply today!